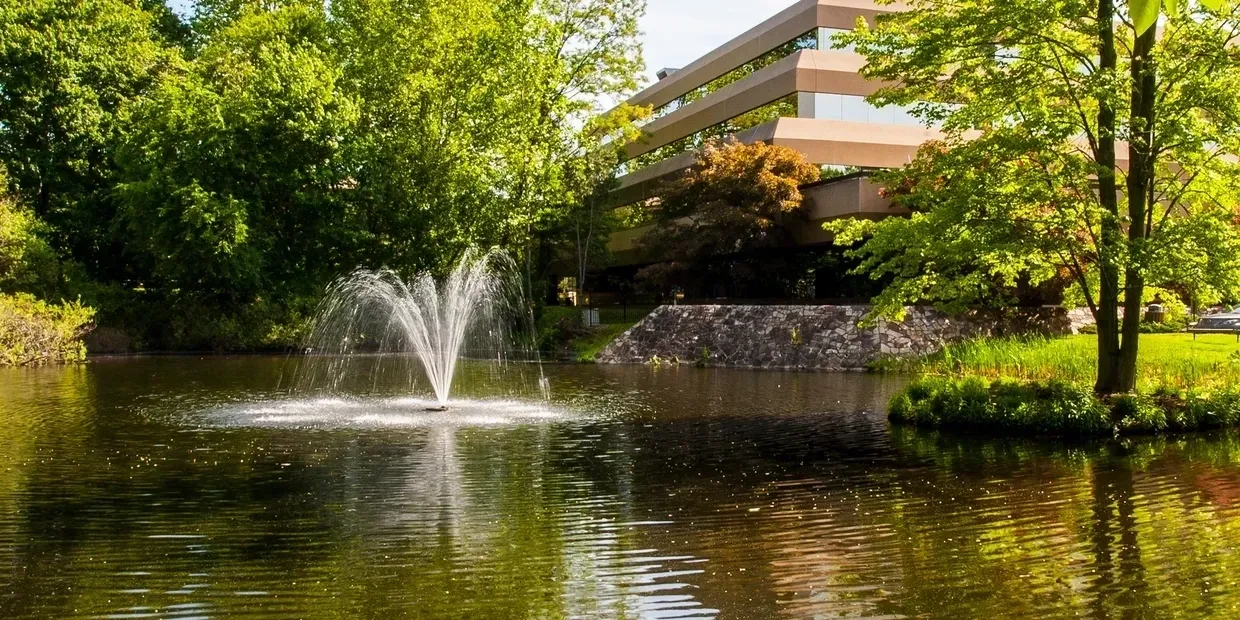 River Bend Center – A Rare Gem
River Bend has over 50 years of experience in successfully developing and managing business parks across the USA and internationally.  Our Stamford, Connecticut park has 12 flexible buildings nestled on 37 acres in Stamford's vibrant Springdale section.
The park supports a wide variety of complementary uses. Our thriving tenants include a sports academy, indoor swim school, daycare center, special education school, financial services, data centers, R&D laboratories and centers, back office operations, medical offices, manufacturing, and more.
River Bend is an easy commute via I-95 or the Merritt Parkway (CT-15) without the congestion of downtown Stamford. The Metro-North Railroad directly serves River Bend via the adjacent Springdale train station and Connecticut Transit buses that operate daily within our campus.